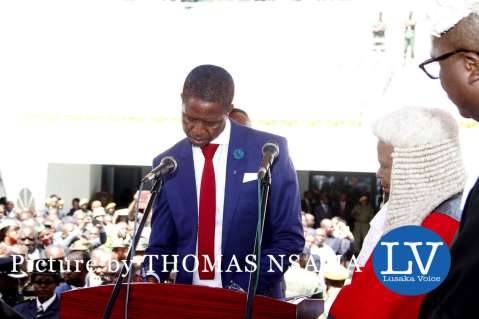 The opposition Alliance for Better Zambia (ABZ) has congratulated Edgar Lungu on his presidential election victory to become Zambia's sixth president.
ABZ president Frank Bwalya says his party also congratulates the other ten presidential candidates that have not made it to become the country's highest office bearer for having given president Lungu a tough race.
images
Father Bwalya has particularly singled out the opposition United Party for National Development (UPND) candidate Hakainde Hichilema as one of the contenders that has given Mr. Lungu a good race.
In an interview with Qfm News Father Bwalya has however stated that having been elected Zambia's new president Mr. Lungu has a lot of work on his hands which he needs to do.
Father Bwalya says President Lungu needs to fulfill the many hanging promises that have been made by the ruling Patriotic Front.
He notes that his party the ABZ is on the other hand happy that President Lungu has emphasized on his intention to deliver a people driven constitution.
Father Bwalya notes that his party has no doubt that President Lungu will also improve Zambia's governing system.
QFM NEWS