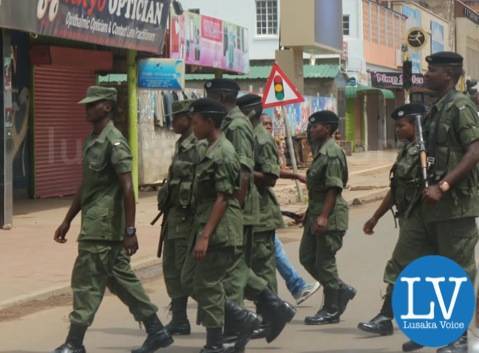 The opposition Forum for Democratic Alternatives (FDA) has joined in condemning some political parties that are allegedly attacking the Electoral Commission of Zambia (ECZ) personnel.
FDA General Secretary Wesley Miyanda said the continued attacks and threats on ECZ personnel by the United Party for National Development (UPND) and ruling Patriotic Front cadres was uncalled for and should be condemned by all well-meaning Zambians.
Mr. Miyanda said the Commission should be left alone to do its work properly without any interference and threats from overzealous politicians.
He said this in a press statement released to ZANIS by the party's organizing secretary for press and public relations officer Francis Chipalo.
He said the Commission was doing a commendable job as it conducted the presidential election in a transparent manner despite facing numerous challenges.
Mr. Miyanda has since appealed to the UPND and PF leadership to advise their cadres to stop interfering with the work of ECZ.
He said the continued attacks and threats on ECZ personnel have the potential of disturbing the handling of the election results.
Meanwhile, Mr. Miyanda has asked the church and all Zambians to remain steadfast and continue praying for the peace of the country.
Mr. Miyanda said there can only be one winner at a time hence losers among leaders who participated in the presidential election should accept the outcome of the results no matter how painful and disappointing they may be.