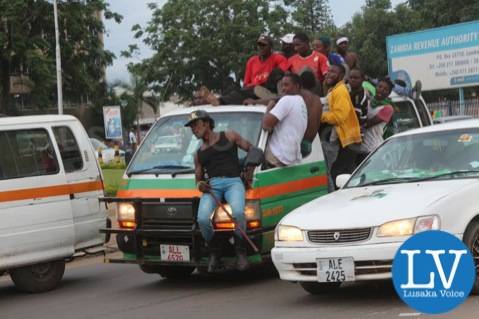 111 Constituencies verified results
Edgar Lungu Patriotic Front 670,397 48.7%
Hakainde Hichilema UPND 641,343 46.7%
Edith Nawakwi FDD 11,260 0.82%
Nevers Mumba MMD 10,242 0.75%
Tilyenji Kaunda UNIP 7,329 0.53%
Chanda Eric 4RP 5,614 0.41%
Elias Chipimo NAREP 4,735 0.35%
Godfrey Miyanda HERITAGE 4,344 0.32%
Daniel Pule CDP 2,427 0.18%
Ludwig Sondashi FDA 1,445 0.11%
Peter Sinkamba GREENS 1,135 0.08%
Total voters 4,055,809 from 110 of 150 constituencies
Votes caste 1,371,778
Rejected votes13,755
33.82% Average voter turn out.
39 Constituencies left:
Chama South, Chama North, Chilubi, Chitambo, Kaoma, Kanchibiya, Kapiri Mposhi, Kapoche, Kaputa, Katombola, Keembe, Liuwa, Luena, Lukashya, Lukulu West, Lumezi, Lundazi, Mafinga, Mfuwe, Mporokoso, Mpongwe, Msanzala, Muchinga, Mwandi, Mwinilunga, Mufumbwe, Nalolo, Rufunsa, Senanga, Senga Hill, Sikongo, Sinjembela, Nyimba, Zambezi West
SACCORD would like to commend the two front runners in the 20th January 2015 Presidential election-opposition United Party for National Development (UPND) President Hakainde Hichilema and ruling Patriotic Front (PF) candidate Honourable Edgar Chagwa Lungu for providing leadership over their supporters. SACCORD acknowledges the two president's call to their supporters to remain calm and maintain peace. At this critical time in our history when the whole WORLD looks up to Zambia to continue on her path of maintaining peace, such leadership must be encouraged and commended. The people of Zambia have spoken and we must respect their voice-the two leaders have shown that when the interest of the nation is at stake leadership is required and they have provided that thus far. We appeal to them to continue on this path!
We also want to appeal as an organization to the supporters and indeed the people of Zambia to continue being peaceful and that when the ECZ makes the announcement we accept and unite behind the new leader. Everyone wants this country to chat a new way forward over our governance until we hold the 2016 tripartite elections. The responsibility of maintaining our wonderful peace and prosperity rests with all of us.