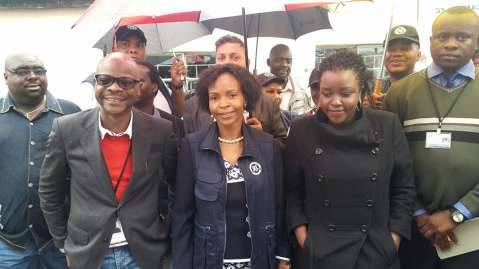 The Common Market for Eastern and Southern Africa (COMESA) Election Observer Mission has joined other international election observers in commending the Electoral Commission of Zambia (ECZ) for conducting the January 20 presidential election professionally.
Mission Team leader Simbi Mubako said the election was credible despite the low turnout.
Dr. Mubako, who is also a member of the COMESA Committee of Elders and former Justice Minister in Zimbabwe, disclosed this at a press briefing in Lusaka today.
He said the Commission substantially met regional and international standards of conducting elections.
He however said there was need for the Commission to invest more resources in the continuous voter registration exercise.
And speaking earlier, COMESA Acting Secretary General Kipyego Cheluget paid gratitude to the Zambian people for exercising their fundamental democratic right to vote.
Dr.  Cheluget, who is former Kenya's High Commissioner to Zambia and Malawi and Permanent Representative to COMESA, said a credible election was a recipe for true democracy.
He has since urged the Zambian people to continue being peaceful because this was vital in a Christian nation such as Zambia.
The Southern African Development Community (SADC) Observer Mission and the Great Lakes Region heads of missions are some of the international organisations that have congratulated the ECZ for handling the presidential poll in a fair manner.