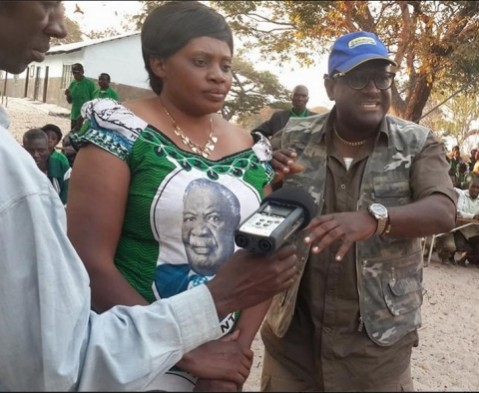 Opposition members of parliament have taken government to task for delaying to pay farmers their money for maize they supplied to the Food Reserve Agency – FRA.
Speaking in parliament, Mafinga MP Catherine Namugala says the Patriotic Front government risks losing the January 20, 2015 Presidential election on account of delays to pay farmers.
Mazabuka central MP Garry Nkombo has charged that the delays is making farmers suffer.
But Agriculture minister Wylbur Simuusa has regretted delays in paying the farmers.
Mr. Simuusa says the delays have been caused by the excess maize government bought from farmers.
He has however warned opposition MPs to avoid inciting farmers to protest over delayed payments.
And Mr. Simuusa says the government is not under pressure to pay farmers simply because of the forthcoming Presidential election.
Mr. Simuusa also says government will not pay interest on the money owed to farmers.
Government is yet to clear a debt of 550 million Kwacha to farmers who supplied maize to the Food Reserve Agency.
ZNBC