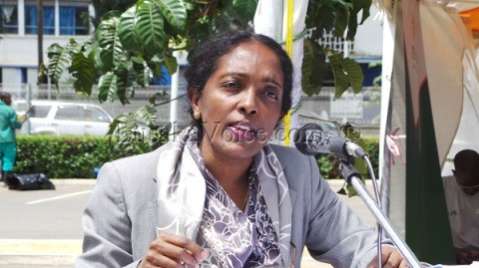 THE World Bank has said Zambia's fiscal situation is improving but faces risks in view of the upcoming elections.
World Bank country director Kundhavi Kadiresan said the fiscal position of the country was beginning to improve but faced threats as a result of the upcoming elections.
Zambia will be going to the polls on January 20, 2015 following the death of President Michael Sata.
The country is on a growth path although challenges remain in securing macro-economic stability and making this growth inclusive.
Dr Kadiresan said economic growth slowed down during the year to about six per cent even as Inflation edged up closer to eight per cent average against the targeted 6.5 per cent.
These developments underscore the need to secure macro-economic stability through right policies.
Dr Kadiresan was speaking at the launch of the Fourth Zambia Economic Brief focusing on financial services for Zambians in rural areas.
He said the country saw a mixed macro-economic outcome during 2014.
"The Government is rightly trying to reduce Budget deficit and succeeded in 2014 to keep it below the budgeted level," Dr Kadiresan said.
The World Bank economic brief cautions the Government against the proposed shift in the mining tax regime, saying that the high royalty rate could affect profitability of some mines resulting in the curtailment of their operations.
In addition, implementation of a differential rate of royalty could be complex.
The report further calls for an early resolution of the issues of Value-Added Tax (VAT).
The Brief is part of a series of short economic updates produced twice a year by the World Bank.
Bank of Zambia (BoZ) Governor Michael Gondwe said at the same function that the central bank had developed a regulatory framework for agent banking to enable financial service providers to take banking and financial services to the unbanked in all parts of Zambia.
He said banks had engaged agents to provide cash-in and cash-out services in remote areas where they had no physical presence, saying the services were provided using point-of-sale facilities.
Dr Gondwe said the scope for increased access was immense given that the model enabled banks to reach the unbanked areas using minimal capital investment.
He said the mobile banking delivery channel was premised on the increased use and access to mobile phones by the majority of the population in both the rural and urban areas.
"As policy markers, we are encouraged to push this agenda as it is estimated that over 62 per cent of the population in Zambia has access to mobile phone services," Dr Gondwe said.
Times of Zambia