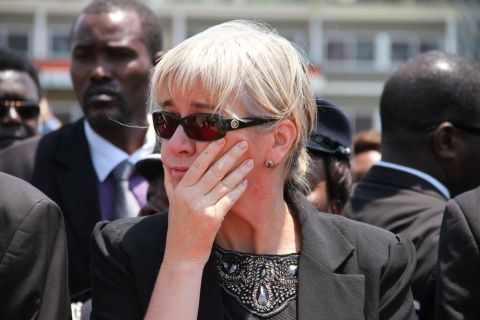 ACTING President Guy Scott's wife, Charlotte, is disappointed that women in decision-making positions have continued to endure hate speech and demeaning remarks on social media.
Speaking during the first ever national forum on gender in the media on Monday, Dr Scott said social media hate speech against women in decision-making has significantly contributed to gender inequality.
The national forum on gender in the media was organised by Alchemy Women in Leadership.
She said women are now afraid to participate in public affairs because the media has concentrated on their sexuality.
"There is need for transformative change in our attitudes on how we address the issue of gender inequality. I was disturbed when I saw how women are being attacked on social media and worse of all, it's coming from fellow women," Dr Scott said.
Minister of Gender and Child Development Inonge Wina said that a lot still needs to be done to address the high turnover of staff in media houses.
In a speech read for her by director – gender rights protection Pumulo Mundale, Ms Wina said the media plays an important role in the promotion of gender equality within the working environment.
"I am reliably informed that the recent findings of the Alchemy's gender audit indicate that although the number of women working in the media is fairly equal to the number of men in the industry, the top positions are for men," Ms Mundale said
Earlier, United Nations Development Programme (UNDP) resident representative Viola Morgan challenged the media to be agents of positive images and messages.
Ms Morgan said the media must contribute to gender equality, Zambia is fighting to attain.
Vice-President of Alchemy women in leadership, Linda Kasonde, said there is need to have more women in higher positions in the media in order to influence how women are portrayed.
Ms Kasonde said women leaders in the media will also change the stereotype and balance up the voices of women.
Zambia Daily Mail