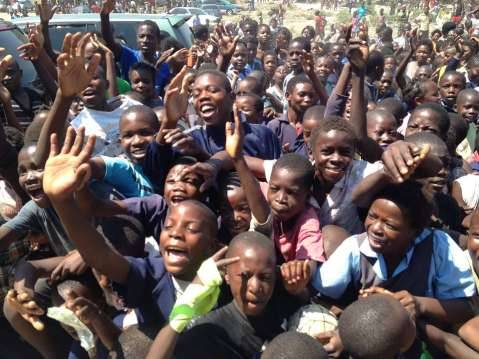 Felix Mutati and Mutale Nalumango are in the entourage of UPND President Hakainde Hichilema campaigning in Muchinga and Northern Provinces ahead of the January 20 presidential by-election.
The UPND leader and his entourage will be heading to Muyombe, tendere and Malole in his continued campaign trail dubbed "Zambia United Tour".
And Mr Hichilema has bemoaned the high poverty levels in border town of Nakonde, although the area is home to a revenue point which collects huge amount money from goods coming into Zambia.
Mr Hichilema says a good portion of resources generated from Nakonde border point should be channeled to the development of the area's infrastructure, such as health and education facilities.
He said this when he addressed scores of Nakonde and later Isoka residents during the campaign meetings in Muchinga province.
And Mr. Hichilema has reiterated that agriculture production will be one of UPND's key priorities as that was one sure of way alleviating poverty among the rural communities and lower the cost of food.
He said he will continue a number of projects embarked by the previous regimes but this time with locally generated resources instead of excessive borrowing.
He said that unemployment for the youths was a major challenge that should be tackled through deliberate measures favouring youth investments and SMEs.
Mr. Hichilema reminded the people that his childhood was tough due to poverty but was lucky because education helped him to go further using a government bursary.
In Isoka, former MP Paul Sichaba, former District Commissioner and a number of businessmen joined the UPND.
Mr. Hichilema is today expected to continue with his campaign in Muchinga, visiting Muyombe, Tendere and Malole.
Mr Hichilema will be accompanied by Lunte MP Honourable Felix Mutati and UPND National Chairperson Mutale Nalumango.
This is according to a press release issued by the UPND Information Department.