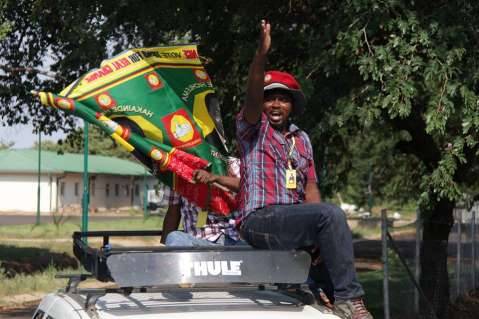 THE United Party for National Development (UPND) has sought an injunction to restrain MMD presidential candidates Rupiah Banda, Nevers Mumba and Matero Member of Parliament Miles Sampa from using its slogan 'Aleisa aleisa.'
UPND member Mr Bweembelo Choongo of Lusaka's Kamwala South stated that the trio should be barred from using the UPND slogan 'aleisa aleisa' in the forth coming Presidential election campaigns because it was started by the UPND.
In his affidavit filed in the Lusaka High Court, the plaintiff said the defendants had been using the trade mark which had become so prominent and synonymous among UPND members, sympathisers and voters.
"Seeking an order that the slogan known as 'Aleisa' initiated and adopted by UPND as a campaign trade mark should not be used by any of the mentioned above, or any other party in whatever manner,"he said.
Mr Choongo said his party was not happy that the trio had been using the UPND slogan in their campaigns recently without any justification.
He said aleisa slogan was for UPND alone and that it took so much energy and thinking for members to come up with it, which meant that their party president Hakainde Hichilema was coming into power.
"This slogan was initiated in 2011 and is currently being used by UPND, the trio is also using it with a view to sway the UPND supporters and general public which will in turn prejudice the party during the forth coming elections," Mr Choongo said.
He asked the court to order the defendants to come up with their own slogans which would not be similar to that of the UPND to avoid confusing the members.
While using the slogan, the trio was also waving their right hand on top of their heads exactly the way UPND supporters were doing.
TIMES OF ZAMBIA