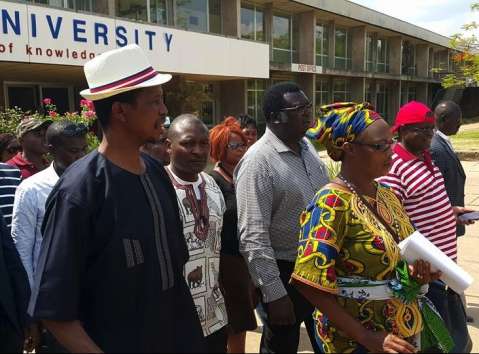 • THE PATRIOTIC FRONT IN MBALA DISTRICT HAS KICKED OFF CAMPAIGNS FOR PARTY PRESIDENT ELECT, EDGAR LUNGU AHEAD OF THE JANUARY 20, 2015 PRESIDENTIAL ELECTION.
Party District Chairperson Matildah Makungo revealed the development in a telephone interview with Mano News today.
Ms Makungo, who was flanked by party officials from Mbala and Senga constituencies, stated that Mr Lungu is the ONLY party president recognized in Mbala as the sole candidate in next month's election.
She added that Mr Lungu, who is also Defence and Justice minister, was duly elected by the party's electoral college comprising of about 5, 000 delegates at the General Conference held in Kabwe on Sunday.
Radio Mano