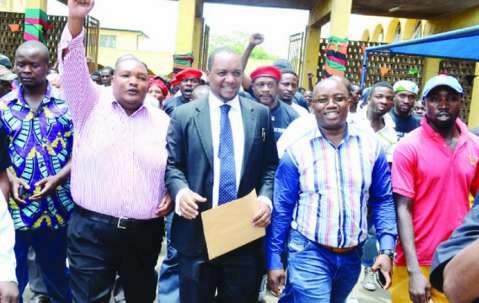 HON. SAMPA'S RESPONSE TO PURPORTED COURT RULING.
Following the issuance of a consent by the High Court today, I wish to ask my supporters and well-wishers to remain calm and patient, leaving the full extent of the law to run its course.
We stand resolute in our position that we honoured our Party's constitution and emerged victorious.
The lawyers have reassured us that justice will prevail and we will proceed to the Presidential elections on 20th January 2015.
We have absolute faith and confidence in the integrity of the judiciary.
Mr. Chitambala Mwewa,
Spokesperson for Hon. Miles Sampa. MP