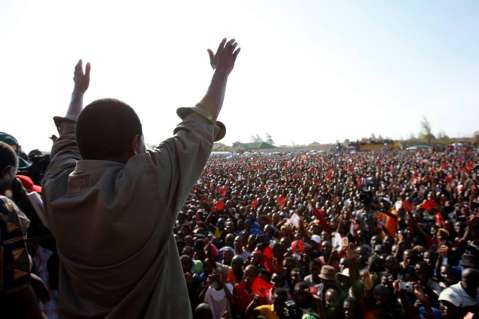 UNITED Party for National Development (UPND) vice-president Richard Kapita says his party will become irrelevant if its leader Hakainde Hichilema loses next month's presidential election.
Mr Kapita said this on Sunday during a campaign rally to drum up support for Mr Hichilema at Choma Trades Training Institute grounds.
Mr Kapita called on Choma residents to vote for Mr Hichilema during the January 20, 2015 presidential election so that he can easily win the 2016 general elections.
"This issue of saying Nchi chesu, Nchi chesu (it's ours, its ours) and then you don't go to vote, you will not be my friend because if we lose this opportunity then HH (Hakainde Hichilema) and UPND and all of us become irrelevant in 2016 but if he wins this time, it means 2016 will be a very easy ball to play," Mr Kapita said.
He urged the electorate to turn up in numbers and to vote for Mr Hichilema.
And addressing the crowd, Mr Hichilema, who arrived aboard a Chopper, which landed at around 11:00hours, promised to legalise Choma's infamous Makalanguzu market if elected into office.
"If you give us your vote, we shall lift the wage freeze and the employment freeze, farmers will also be paid on time for the maize they sell to the Government," he said.
Mr Hichilema also said once elected into office, he will donate his salary to an educational charity.
He appealed to the electorate to vote for him because his party is committed to improving the welfare of the vulnerable.