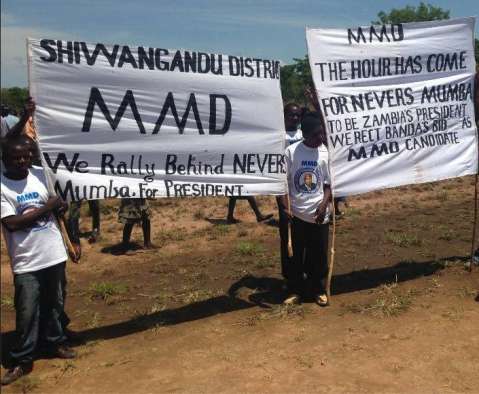 MOVEMENT FOR MULTI-PARTY DEMOCRACY (MMD) PRESIDENT, NEVERS MUMBA, SAYS HE WILL FINISH ALL THE PROJECTS STARTED BY LATE REPUBLICAN PRESIDENT, MICHAEL SATA, IF VOTED INTO POWER ON JANUARY 20, 2015 DURING THE PRESIDENTIAL ELECTION.
Addressing a rally in Chinsali which was carried live on Radio Mano yesterday, Dr Mumba promised to complete projects such as the two universities, roads and many others the late President Sata had embarked on in Muchinga province.
Meanwhile, Dr Mumba told the people of Chinsali that the he is the legitimate MMD president.
Dr Mumba also said people of Zambia rejected the MMD in 2011 but that he had made strides to rebrand it and make it perfect.
Radio Mano