The PF National general conference has been postponed to tomorrow.
PF National Chairperson, Inonge Wina, has announced that the delayed general conference will take place on Sunday, Nov 30, after verification of the party's voters' register.
Ms Wina told thousands of patiently waiting delegates and party members that the Central Committee has agreed to proceed with the conference.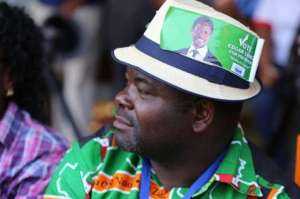 Ms wina said eligible delegates, who have not been accredited, will be allowed to do so and that ineligible party members will be require to leave the conference tomorrow before voting.
She appealed to districts party officials to assist the secretariat verify eligible voters so that the party can elect a substantive president who will be its candidate for the Republican Presidential candidate in January, next year.
Ms Wina clarified that all the nine aspirants are still in the race for the presidency of the party and no one has withdrawn their candidature.
Earlier in the day Commerce Deputy Minister, Miles Sampa, was reported to have withdrawn from the race and returned to Lusaka.