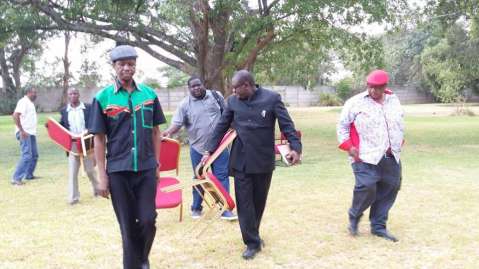 PF PRESIDENTIAL CONTENDER GEOFFREY BWALYA MWAMBA CHARGED THAT EDGAR LUNGU'S CAMP HAD TAKEN OVER THE GENERAL CONFERENCE.
Speaking in a telephone interview with Mano News today, Mr Mwamba popularly known as GBM described the state of affairs at Mulungushi Rock of Authority as a 'total sham'.
He further accused the pro-Edgar team of spreading lies that GBM has pulled of the contest.
Mr Mwamba has since called for the cancellation of the General Conference.