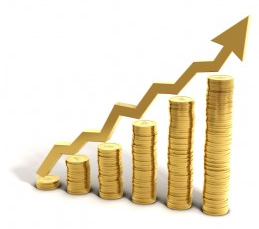 ZAMBIA'S economic outlook for 2015 and beyond looks favourable but vulnerable to policy slippages and external shocks, World Bank country manager for Zambia and Malawi Kundhavi Kadiresan says.
Dr Kadiresan said the outlook is however, subject to significant downside risks stemming from both domestic and external factors.
"Key domestic risks are associated with the uncertain political environment that if not well managed, could increase fiscal vulnerabilities and currency weaknesses, while external risks relate to increased volatility in global financial markets and delayed economic recovery in industrial countries," she said.
Dr Kadiresan said new mines are coming online and will significantly boost Zambia's copper production and exports.
She said following the large fiscal deficit of 6.6 percent in 2013, the economy experienced turbulence during the first half of the year when the Kwacha depreciated sharply against the United States dollar and other currencies, and inflation pressure increased.
Dr Kadiresan said the government reasserted control over budget execution during 2014 and that the final overall deficit is expected to be lower than the 5.7 percent of gross domestic product (GDP) originally budgeted.
She said Government has laid out its medium-term targets for overall deficits until 2017, which show continuous fiscal consolidation.
"The 2015 budget has proposed an overall deficit of 4.6 percent. However, following the death of President Sata in late October and with upcoming elections (a presidential election in 2015 and general elections due in 2016), risks to continued fiscal tightening have increased.
She also said changes to the mining tax policy proposed in the 2015 budget, and outstanding value-added tax refunds need to be resolved.
"Zambia's requirements for verification of exports are too stringent and not in line with mineral exporters in the region and around the world," she said.
There are concerns that the mining tax policy change could have adverse impact on investment and overall copper recovery from mines.
Dr Kadiresan said declining or even continued weak growth in export markets, combined with the expected gradual decline in copper prices, would dampen Zambia's prospects to benefit from recent investment in new mines.
Zambia Daily Mail