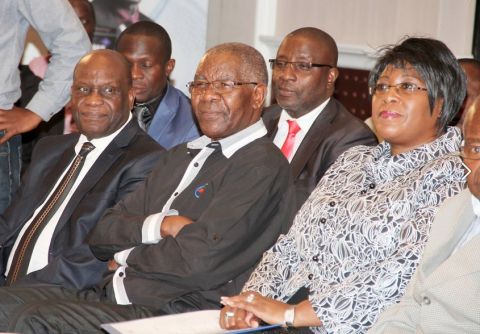 Independent Broadcasting Authority (IBA) Director General, Josephine Mapoma, has commended Zambia National Broadcasting Cooperation (ZNBC) Board Chairman, John Mulwila for putting it on record that it will not entertain press statements that are not duly signed.
Mrs Mapoma urged the public and politicians in the country to respect the editorial policies of the public Broadcaster and other public radio and television stations.
Mrs Mapoma says she and other media houses cannot allow a situation where newsrooms are stormed by government officials including politicians.
In a statement released to ZANIS in Lusaka today, the IBA chief observed that if entertained, security lapses could emerge from such situations.
She said Zambian media owe it to the people to give them balanced coverage and hence the commendation.
She urged media houses to stand firm, remain objective, impartial and report the truth in their coverage to the nation.
Over the weekend, senior members of the ruling Patriotic Front led by Youth and Sport Minister, Chishimba Kabwili, stormed ZNBC newsroom where they issued unpalatables to Reporters, Editors including ZNBC Director of News and Current Affairs, Kenneth Maduma, threatening them with dismissals from employment on account of doing their professionally.
Stakeholders, among them Anti-Voter Apathy Northern and Muchinga Provinces Information Officer, Job Mwila, and Transparency International Zambia Executive Director Goodwell Lungu, said the move by the cabinet Minister, Chishimba Kambwili and his minions amounts to abuse of authority of office and committed a crime.