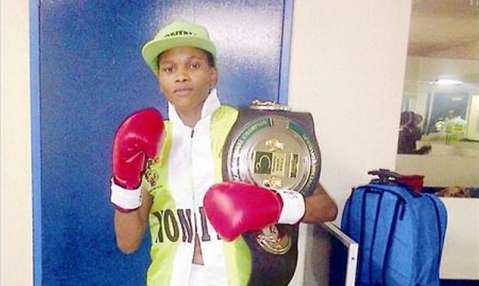 CATHERINE Phiri's opponent in Saturday's World Boxing Council (WBC) silver bantamweight defence title fight Bukiwe Nonina of South Africa is expected in Lusaka today.
Colombian boxer David Carcese who will challenge Charles Manyuchi for the WBC international welterweight belt is also expected today.
The fights are set for Government Complex in Lusaka.
Oriental Quarries Boxing Promotion director of operations Christopher Malunga said in Lusaka yesterday that the boxers' purse money will be announced on Friday during  the weigh-in.
Malunga also said his organisation has a shortfall of K 253,000.
The stable's budget is K673,000.
Malunga is upbeat the shortfall will be raised.
"The fight will go on as planned as Catherine's opponent arrives tomorrow [today]. We are also confident of raising the remaining money as the pledges are more than the shortfall," he said.