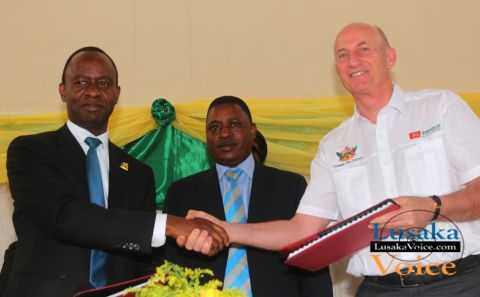 LUSAKA Mayor Mulenga Sata is still consulting on whether to stand in the forthcoming presidential by-election.
Mr Sata said he reserved the right but nothing was fixed because a day was a long time in politics.
He, however, said the job of President was a difficult one and that it was not the right time to rush for the presidency.
Mr Sata was speaking in an interview shortly after he laid wreaths at his father's grave at the presidential burial site at the Embassy Park.
There was still a process of consultation to see what was in the best interest of the people, the nation and the Patriotic Front.
Mr Sata was quoted as saying by some sections of the media  that he was going to contest upon his return from London where he went to accompany the body of the late President back home.
"If you recall, there is a subsequent comment I made after that distancing myself. I had just come back, we were obviously still in a state of shock. I was ambushed with those things but you know we have to handle our people somehow, so we embrace our people and see how we work with them," he said.
He said he was making steady progress in his political career and, as such, there was no need to rush for any particular position.
"I already have a full plate, I am a mayor, I am district Patriotic Front (PF) chairman, I am the Local Government Association president. Those are demanding positions and my focus for now remains achieving the betterment of the livelihood of the people of Lusaka," Mr Sata said.
Pressed whether he was interested in the presidency, Mr Sata said, "I would do what is in the best interest of all stakeholders. I believe it is everybody's democratic right to stand and I am a member of a large political family and I believe that we will consult and we will see what is the best way of going about this."
On the ongoing differences in the PF, Mr Sata said the family was watching with dismay and was not happy. Mr Sata reminded the PF that they were going towards an election and Zambians could not be taken for granted with the ongoing wrangles.
He called for unity of purpose, calmness and soberness in the way the PF handled its affairs.
Mr Sata appealed to PF members to focus on the job at hand and put forward a presidential candidate and proceed to campaign to ensure that the PF finishes the five-year mandate it was given.
Times of Zambia