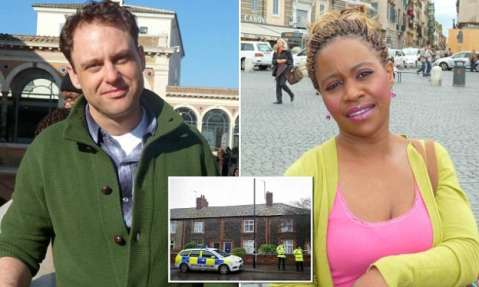 A LONDON-based Zambian woman has allegedly been killed by her former husband, who later leapt to his death in an apparent suicide.
Suffolk police, who found Oliver Ruse's body, later discovered that of his ex-wife identified as Deborah Mundia Ruse, 39, at 12:40 hours when they went to her cottage she is believed to have been renting in Suffolk Village, Long Melford.
Mrs Ruse was the older sister to Namasiku Mundia Chileshe, popularly known by her character Tracy Kabanana in the local soap opera, Kabanana.
Mr Ruse, 37, a local butcher, was found dead at the foot of a six-storey car park in Bury St Edmunds around 12.10 hours on Thursday.
Mrs Ruse's family in Lusaka has confirmed the incident but said they will only issue a statement later as they are also waiting for communication from that country's authorities over the incident.
According to the Mailonline, the couple is survived by four daughters – aged between eight and 16 – who are currently being looked after by family members.
Mr and Mrs Ruse got married in 1998 but split about two years ago. Mrs Ruse then relocated to Brazil. Companies House files show that she remained a 49 percent shareholder in the family business.
Mailonline reports that Mrs Ruse, who some villagers described as a devout Catholic, returned from Rio de Janeiro two months ago demanding half the business and access to their daughters again.
But Mr Ruse, a devoted husband ,according to his friends, did not like the idea of having her back in their children's lives although they suspected he was still in love with her.
Mr Ruse was the fifth generation of his family to control the business-Ruse & Son, which was founded by his great-great-grandfather in 1860. He began working there in 1998 and took over from his father in 2007.
He had the custody of his four daughters while his former wife rented a two-bedroom cottage close to the company.
"Oliver was a very gentle man and bent over backwards to please Debbie (Deborah). I don't know what happened – a breakdown or something. I think he was still in love with her. He didn't want her to leave him. Everyone's devastated," Mr Ruse's step-mother, Sheelagh, said.
ZAMBIA DAILY MAIL
The devastated family of Long Melford butcher Oliver Ruse, whose body was found hours before that of his wife, have described their deaths as "terribly tragic".
Mr Ruse, of the well-established Ruse & Son shop in Hall Street, is understood to have fallen to his death at the Parkway multi-storey car park in Bury St Edmunds at about 12.10pm on Thursday.
Police enquiries led them to a property in Park Terrace, Little St Mary's, Long Melford, where the body of his wife Deborah, known as Debbie, from whom he was separated, was discovered at about 2.40pm that day.
Yesterday, police said they were still treating his death as unexplained, but the death of the woman, believed to be in her 30s, as suspicious.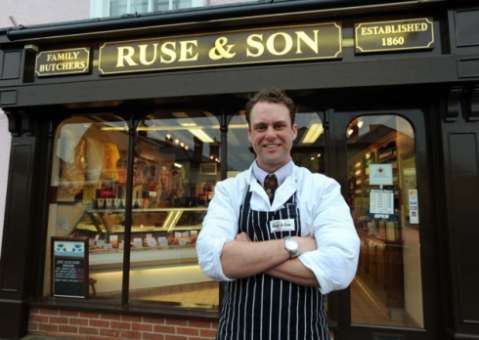 Oliver's stepmother, Sheelagh Ruse, 73, who has been married to his father Henry for 12 years, said: "He [Oliver] has got four happy children. It's all terribly tragic, really."
She said: "We did everything we could to help. It's awful."
She said Oliver, who was in his 30s, had been "well-liked" by the community.
She said she "loved" Debbie, describing how they got on really well and went away together.
It is understood Oliver and Debbie had met in London while she was studying and he was working in the retail sector and they had got married about 12 years ago.
It is believed she had moved abroad a couple of years ago and at the time of their deaths divorce proceedings were under way.
Debbie is thought to have moved to a rented property off Little St Mary's in the past couple of weeks.
Councillor Richard Kemp, who represents Long Melford at county, district and parish level, and whose son Adam was best man at Oliver and Debbie's wedding, said: "Oliver was one of the nicest, kindest, inoffensive people you could ever meet; a credit to Long Melford."
He added: "Our hearts and minds and our prayers are with the people affected by the terrible tragedy really."
He said he had lived in the village for 70 years and this was the worst tragedy in his lifetime.
Mr Ruse had one brother and two sisters. It is understood his daughters are staying with members of the family.
Police cordons are expected to remain in place in Long Melford through the weekend and Home Office post-mortem examinations are expected to take place today.
Formal identification of the man and woman has not yet taken place and is not expected to take place until tomorrow.
Detective Inspector Eamonn Bridger, from the Joint Norfolk and Suffolk major investigation team, said they would like to speak to people who saw anyone or anything around the Park Terrace address on Thursday between about 9am-2pm or who saw activity around the Parkway car park at about 12noon the same day.
Det Insp Bridger said: "Police will remain in the area while we attempt to find out what has happened, a process that could take several days.
"People will expect to see police officers in the areas carrying out house-to-house enquiries and providing a visible presence.
"We are aware that there is much speculation as to what has happened but we would remind people that a number of enquiries and the post-mortem examinations do need to take place before the full circumstances can be established."
People can contact police on 101 or Crimestoppers anonymously on 0800 555111
http://www.eadt.co.uk/news/family_speak_of_double_death_tragedy_of_long_melford_butcher_oliver_ruse_and_wife_debbie_1_3849205