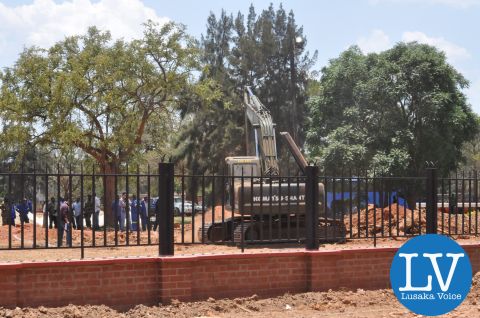 SECRETARY to the Cabinet Roland Msiska has said that works at the burial site for President Sata are now complete and the National Heroes Stadium – venue for the requiem service tomorrow – is also ready.
Dr Msiska said all the preparations for the burial of President Sata are on schedule, adding that the planning of the event has been successful.
"According to the report I have received, the works at the Embassy Park have been completed in readiness for burial of the President on Tuesday," he said.
A check at the Embassy Park and Heroes Stadium in Lusaka yesterday revealed that the works have been completed.
At the Embassy Park, military personnel from the Zambia Air Force (ZAF) and the Zambia National Service (ZNS) were found rehearsing in readiness for the burial.
The check also revealed that the works at the burial site have been completed while marquees for the visitors have also been pitched.
And Dr Msiska has reiterated that the roads that have been earmarked by the police will be closed today to ensure smooth movement of the cortege from Mulungushi International Conference Centre to other places.
Dr Msiska said the partial closure of the roads will also help facilitate the arrival of the nine heads of state and other dignitaries.
He said motorists should consider adjusting their time so that they do not spend more time on the road. He also said they should plan ahead for tomorrow as there will be a similar schedule on the roads.
Zambia Daily Mail