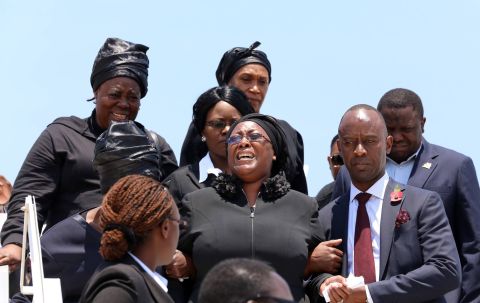 Government has opened up the Lusaka Show grounds for people wanting to mourn President Michael Sata.
Tents have been mounted while church choirs and the clergy are on standby to perform their religious tasks to console the mourners.
Lusaka Province Permanent Secretary Wamunyima Muwana says the mourning has been extended to the Show grounds to decongest Government House and Belvadire Lodge.
Mr. Muwana has since advised mourners to use the show grounds other than thronging Government House and Belvadire Lodge which he said are already congested.
The Lusaka Province Permanent Secretary said all security measures are in place and assuring mourners of a free environment.