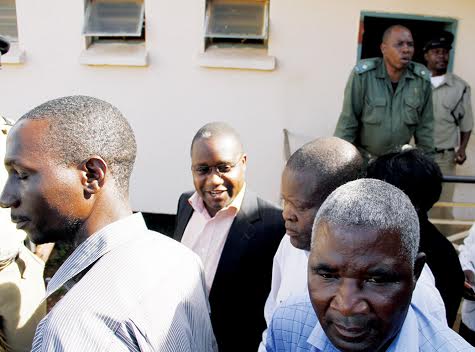 THE Lusaka High Court has upheld the five-year jail sentence slapped on Chisamba Member of Parliament (MP), Moses Muteteka for stealing a motor vehicle belonging to his constituency.
Muteteka was in January last year convicted and sentenced by Lusaka Principal magistrate Aridah Chulu for stealing a Mitsubishi Fuso light truck valued at K75,000 belonging to Chibombo District Council in Chisamba Constituency.
He registered the vehicle, ABX 3529, in his name but defended this move by saying the people in his constituency had petitioned him to use his personal vehicle because it was more convenient than their constituency vehicle.

Judge Betty Mung'omba said yesterday that there was no vehicle which the former local government deputy minister swapped as he claimed because both vehicles were registered in his names and were under his custody.
It was wrong for Muteteka to deprive the people of Chibombo of the motor vehicle which was bought using Government money under the Constituency Development Fund (CDF).
Ms Justice Mung'omba said that Muteteka's defence that he had swapped the motor vehicles because people in his constituency had petitioned him to do so, was unfounded and unsubstantiated.
Muteteka's argument that he did not know how his names were put on the letter of sale of the vehicle bought using CDF funds, was not true because if it was so, he would not have gone ahead to use the same letter to register the vehicle in his name.
Ms Justice Mung'omba said that Muteteka had intentions to deprive Government of its property and that his change of ownership of the motor vehicle and custody of it was done without any mistake.

She said that as an MP, he should have gone an extra mile to consult the people of Chibombo, as to why his name was appearing on the letter of sale, adding that what he did was fraudulent theft.
However, Muteteka' s lawyer, Friday Besa, indicated in an interview immediately after his client was whisked away by the police to a holding cell that he would definitely appeal to the Supreme Court against Ms justice Mulongoti's decision.
Muteteka will have to spend the independence holiday and weekend in prison as his bail application pending appeal could only be entertained next week.
Times of Zambia