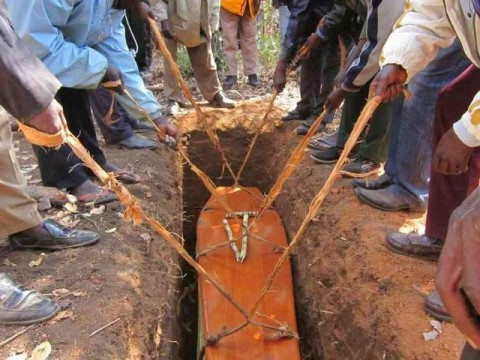 THE death of a 67-year-old man, who died Thursday, triggered more sorrow and anguish on Friday after his body was mistakenly buried by another family because the latter did not conduct body viewing.
This was after the corpse was collected by a named funeral parlour from the University Teaching Hospital mortuary.
His relatives only learnt this upon discovering that the body had gone missing from the morgue, a situation that led to a bitter difference between the two families.
The distraught mourners, who had gone to prepare the body for burial, searched for it for more than three hours only to discover that it had wrongly been given to another family which proceeded with burial at Chingwere cemetery.
"I lost my uncle on Thursday…we were supposed to bury on Saturday but we went to UTH mortuary to prepare the body, we did not find it. We looked for it for more than two hours only to be told that it had been collected and buried by another family," Chomba Nambule said.
She said after a long discussion with mortuary attendants, they got in touch with the other family who claimed they had sent staff from the funeral parlour to collect the body of their dead relative.
Ms Nambule said the other family also claimed that they could not tell that they had buried a wrong body because they did not conduct body viewing.
UTH public relations officer Mwenya Mulenga blamed the family that buried the wrong body for not sending any relatives to accompany and help people from the funeral parlour identify the body.
"We are aware of the mix-up that happened and we have since corrected the situation. We have directed the other family to exhume the body and give it to the right family. The two families both brought in their relatives who were classified as BID (brought in dead) hence the mix-up," he said.
Mr Mulenga appealed to the public to always accompany funeral parlour staff and help identify their dead relatives.
"The UTH mortuary receives more than 20 bodies in a day and mortuary attendants are overwhelmed," Mr Mulenga said.
Zambia Daily Mail