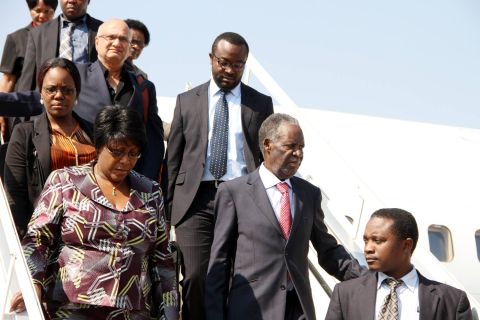 The ruling Patriotic Front (PF) in Lusaka have charged that the people who were spreading rumors that President Michael Sata has died have been put to shame following his return back home yesterday.
PF Mandevu Constituency Chairman Moses Makasa says there is need for people to adhere to Christian principles of caring from one another unlike spreading falsehood information.
Mr. Makasa has told QFM News in an interview that only God has the power and authority to claim a life and that God loves President Sata and wants him to continue developing Zambia.
Mr. Makasa says it is worrying that some individuals are wishing the Head of State dead instead of wishing him good and long life because of the agenda he has for the nation.
He says the people should be putting President Sata in their prayers that with long life God will grant him more wisdom to govern the nation.
( Monday 29th September 2014 )
QFM NEWS