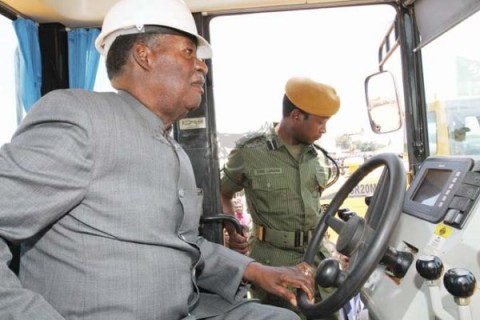 Agriculture and Livestock Minister Wylbur Simuusa says government alone would not have delivered most of its promises to the people of Zambia without a committed civil service.
And Mr. Simuusa says the PF government has delivered most of the promises it made to the people of Zambia during 2011 campaigns.
Mr. Simuusa says government has managed to come up with favorable policies in the agriculture sector which in turn have addressed most of the challenges the farmers were facing.
He says farmers throughout the country are pleased with government's efforts in ensuring that they are on top of the agenda.
He adds that the opposition simply wants to blow issues out of proportion by claiming that the PF has not honored most of its promises.
Mr. Simuusa says most people are able to appreciate the work of the PF government in the first three years of being in office.
( Friday 26th September 2014 )
QFM NEWS