FANS of Africa's biggest reality show, Big Brother Africa, will no longer have to wait in anticipation until the launch on the October 5, to meet the Big Brother hotshots.
In a bold and ground breaking move, M-Net and series producers Endemol SA will be delivering a new world first and unveiling the names of the participating housemates live on the official Big Brother website which launches at 14:00 hours Thursday September 18.
Three Big Brother housemates will be introduced on a daily basis starting from the September 18. This will be followed by regular updates on social media.
During the 8th season of Big Brother, over 6 million fans interacted with the show via the Website, Twitter, and Facebook, with the website generating just over 200 million impressions.
"We are breaking new ground and the website and social media are the perfect platforms to engage with the fans in real-time", says M-Net Africa Regional Director (West Africa) Wangi Mba-Uzoukwu.
"The show will go on, and both fans and housemates are in for some riveting television, coupled with all the drama, intrigue and heart-stopping twists that have long become synonymous with the reality show".
The new and undoubtedly glamorous Big Brother house is in the process of being designed and fitted with cutting edge camera equipment and broadcast technology that makes the show unique in its format.
Big Brother Hotshots will run 24/7 on DStv channels 197 and 198, with live eviction shows as well as the best of the live daily and weekly highlights shown on Africa Magic Family, Africa Magic Showcase, Africa Magic World and Maisha Magic.So make sure your subscription to DStv Premium or Compact is up to date so you don't miss a minute of the
action.
Now here are just some of the housemates revealed by Big Brother:
Alusa
Age: 33
Alusa is an Actor, Radio Drama Director and MC. From the capital of Kenya, Nairobi, is married and has three children. Will he resists temptations from other female 'hotshots' from the house and keep his marriage?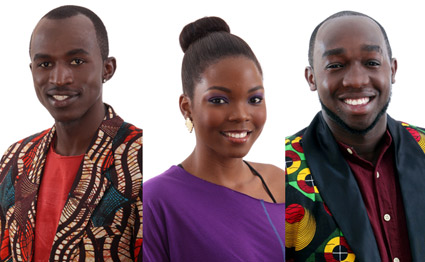 Butterphly
Age: 24
Butterphly is a Radio, Television Presenter and Producer from Harare Zimbabwe. She lists her favourite foods as meat, pasta with cheese, black-eyed peas and eggs. Her favourite books include the Bible, The Firm, The Long Goodbye, and the Sherlock Holmes series.
She likes to watch Chopped, 24, Intelligence and Big Brother Africa.
It seems she is in love with the kitchen. let us wait and see how much she will explore Big Brother's kitchen.
Ellah
Age: 23
Ellahis a Sales Assistant with a BSc in Business Computing from Nsambya, Uganda. She lists her favourite foods as ravioli, rice and chicken and her favourite books as Think Like A Man, Act Like A Lady, and Nice Girls Don't Get Rich. She enjoys watching Reality shows like Real Housewives of Atlanta, New York and Orange County.
Her favourite singers include India Arie, August Alsina, Beyonce, Rihanna and Sam Smith.
Ellah is most proud of having become Miss Uganda 2013/14 because 'it was a stiff competition and a strong test for me'. She was inspired to enter Big Brother Hotshots because of the fact that 'it unites Africa and also is a platform for me to advance'. She says she's super excited and is looking forward to being on the show.
Wow ! Miss Uganda
Kacey Moore
Age: 29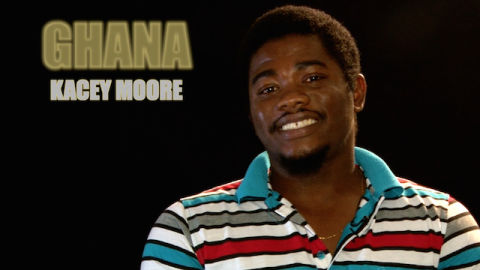 Born in Accra Ghana, Kacey Moore is a married poet and songwriter, with a daughter. He enjoys banku and okro stew and says his favourite books are the Bible, the dictionary, and the thesaurus! Kacey Moore also likes the music of Usher and Lauryn Hill.
Kacey Moore describes himself as a' go-getter', as well as 'punctual, a leader, a creator and a voice'
Laveda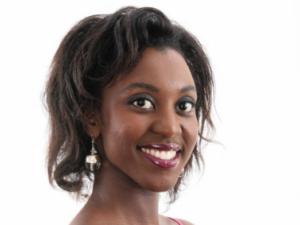 Age: 23
Bachelor of Arts & Social Sciences graduate Laveda was born in Dar Es Salaam Tanzania.
She's single and describes herself as 'eccentric, loving, caring, simple and fun'. Laveda is the eldest of three children and she has a younger brother and sister. She says her mom is her role model, because she has moulded her over the years and inspired her in different ways 'through the struggles and joy of life'.
JJ
Age: 23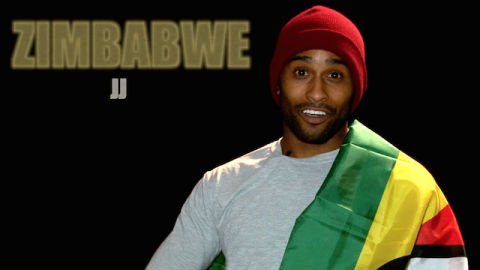 JJ from Zimbabwe calls himself 'an entertainer' on the back of his work as a 'singer, rapper, actor, songwriter and director'.
His inspiration behind entering Big Brother Hotshots is the platform the show provides. "It's a necessary foundation for me to be able to produce my own music even if I don't win the money," he says.
Follow the action leading up to the premiere night on social media by visiting the official Big Brother website at www.bigbrotherafrica.com from 14h00 hours on the September 18, liking facebook.com/BigBrotherAfrica and [email protected]
Times of Zambia