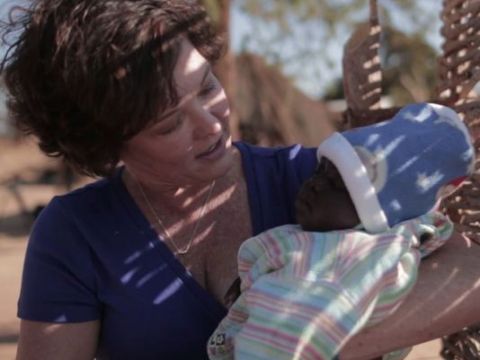 Meeghan Black is working with Puget Sound's World Vision to help raise 500 thousand dollars, in just one week, to build a desperately needed hospital and medical clinic in rural southern Zambia. One City. One Cause. One Week is a first of its kind 'flash philanthropy' campaign. Meeghan says her 9 day visit to Zambia gave her a whole new definition of the term 'working mom'.
"Seeing these women work so hard, they walk miles every day just to have water for their family, they live off the land. To see their love, and their dedication, and their passion is truly astounding," said Black.
The infant mortality rate here is 60 out of 1000. One of the reasons is that women in labor must walk an average of 6 miles to the nearest clinic to give birth. A mother named Filistus Moono recounted a 'difficult and scary' experience, being carried to the hospital by family and delivering unexpected twins by candlelight. There was no ultrasound equipment available to predict the multiple birth. In the photograph, Meeghan holds Stenley, one of Filistus' twins.
The new clinic and hospital will have a place where expecting mothers can stay before they're due, and there will also be power, running water, and ultrasound equipment. Ultimately, the hope is that flash philanthropy like One City. One Cause. One Week will spread to other American cities, and become a way for us to appreciate that we share one world.
"The one thing I have learned is that we are all the same. We know it, but when you see it…those moms love their babies, those children love their parents, they have such a great sense of community. And all I can think of is we have that incredible spirit here in Seattle that we are able to bring to them in a huge gift," said Black
To give One City. One Cause. One Week click here, or text the word ONE to 20222 to donate $10.
SOURCE: http://www.king5.com/story/entertainment/television/programs/evening-magazine/2014/09/25/meeghan-black-world-vision-one-city-one-cause-one-week-zambia-philanthropy/16154213/