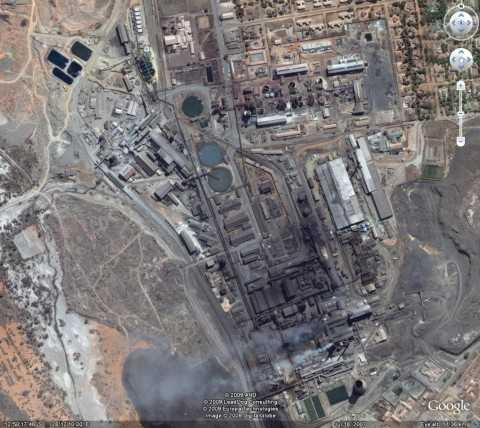 KONKOLA Copper Mines (KCM) Nchanga concentrator has been shut down, resulting in a loss of US$3.3 million.
KCM public relations and communications manager Shapi Shachinda said Nchanga concentrator in Chingola had been out of operation since Saturday.
Mr Shachinda said KCM was forced to shut down the concentrator following the Copperbelt Energy Corporation (CEC)'s unilateral decision to restrict power supply to the mining firm.
He said in a statement that shutting down the concentrator had in turn affected production at the company's Tailings Leach Plant (TLP), which depends on primary material from the concentrator.
"KCM has lost an estimated 482 metric tonnes of copper production from the concentrator and the TLP since Saturday, worth approximately $3.3 million," Mr Shachinda said.

He said the restrictions imposed by CEC were greatly impairing KCM's production and profitability, which compromised the safety of employees and may have implications for job security if prolonged.
The Nchanga concentrator, which has an annual capacity of nine million tonnes per year, is the largest of two concentrators that KCM operates, the other being the Konkola concentrator.
Mr Shachinda said KCM had been committed to finding a lasting resolution to the dispute with CEC and it was disappointing that CEC had taken such production-impacting action.
CEC restricted electricity supply to KCM following a court ruling in which the mining company lost an interim protection against disconnecting electricity supply.
KCM lost the application before Lusaka High Court Judge Eddie Sikazwe to restrain CEC from suspending or disconnecting electricity supply to the mining giant over the unpaid US$44 million electricity bill.

The energy company stated that KCM had reneged on its contractual obligations and refused to pay the $44 million.
CEC head of corporate communication Chama Nsabika-Kalima said on Monday that KCM had refused to make payments for the electricity consumed from April this year to date, thus accumulating the huge electricity bills.
Ms Kalima said CEC had started restriction of electricity supply to KCM in accordance with the provisions set out in the Power Supply Agreement (PSA) for non-payment of outstanding invoices.
Times of Zambia