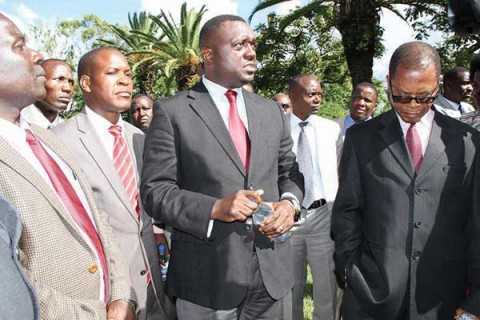 UPND Mazabuka Central Member of Parliament Garry Nkombo has disassociated himself from a fake facebook page created in his name purporting that he wants to take over the presidency of the UPND with immediate effect.
Mr Nkombo says the facebook page is a total hoax and clearly work of some of the enemies of the UPND who are facing serious leadership wrangles in their party and now want to transfer the same hate and anarchy to the UPND.
Mr Nkombo says it is clear that some of their competitors have no idea how the UPND operates for it to have remained the most stable political organization in the country at the moment.
He states that while the UPND may have its own challenges as a political grouping diverse views, its strength over the years has been on how its leader Hakainde Hichilema, with his team has managed to amicably resolve issues quietly.
Mr Nkombo has reminded those behind the fake facebook page that he is not that cheap to resort to such anarchy against his party president Hakainde Hichilema and the UPND.
( Wednesday 17th September 2014 )
QFM NEWS