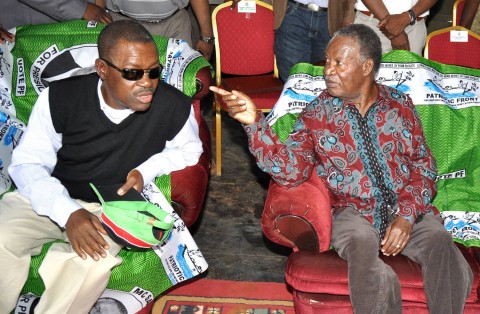 Forum for Democratic Alternatives (FDA) President Ludwig Sondashi has disputed insinuations that former Justice Minister and PF Secretary General Wynter Kabimba fought alleged corruption in the PF Government.
In a statement made available to QFM News today, Dr Sondashi wonders why the suspected case of corruption against Mr Kabimba involving an oil deal was frustrated if the former Minister was against corruption in the PF government.
Dr Sondashi further questions why Mr Kabimba frustrated the constitution making process if he was a good man as is being portrayed by some sections of the media.
And Dr Sondashi says once his party comes to power they would as a matter of priority dismantle the current system where the republican President is so powerful that everybody around him owed their very existence to him thereby breeding politics of patronage.
He says the FDA will immediately amend the constitution to reduce the excessive presidential powers by making the president non partisan and head of State only.
( Tuesday 09th September 2014 )
QFM NEWS