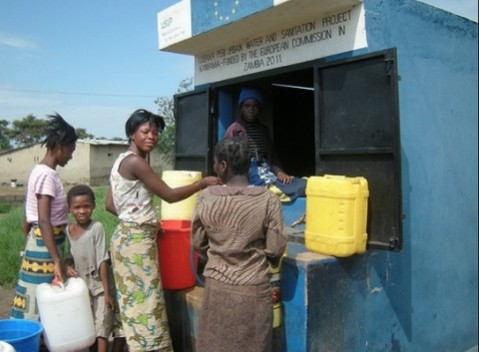 Lusaka Water & Sewerage Company press release
RE: WATER DEMAND SHOOTS UP TO OVER 400 MILION LITRES/DAY
Lusaka Monday 8th September 2014 – There is an abrupt increase in the demand for water supply from the average 370milion litres/days to over 400 million litres /day.
This increase in demand is due to activities associated with the dry season such as households watering their gardens continuously, domestic activities such as feeling up swimming pools, the increased number of personal baths taken on a daily basis and general water wastage due to careless use.
On the other hand water levels in the over 130 commercial boreholes for Lusaka Water and Sewerage have gone down thereby reducing the amount of water extracted from these boreholes reducing the daily water production to slightly below 258 million litres per day.
Furthermore, recharge areas have been encroached and developed into residential areas and plots have been created near boreholes, this has limited the amount of water going underground during the rainy season.
To help moderate the impact of the dry season on water supply, residents are advised to be water wise by watering gardens, lawns and flowers in the evening, using a cupful of water when brushing their teeth, using a dish to wash vegetables and dishes not running water and using buckets to wash cars, not a horse pipe.
We further wish to inform the city that there will systematic rationing of water supply throughout the dry season in most parts of Lusaka city and rationing schedules are available in our various customer service centres.
Issued; Topsy Sikalinda
Manager – Marketing and Public Relations
Contact : +260 977 762657 / +260 211 251539
Email: [email protected]