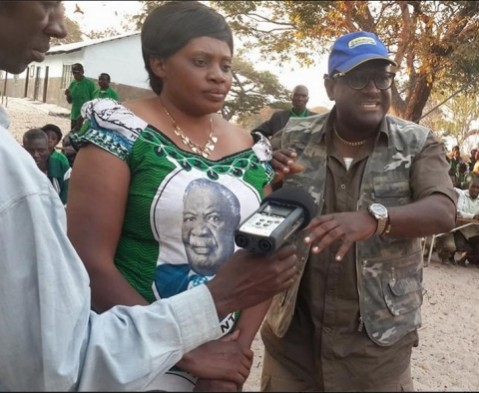 Ruling Patriotic Front (PF) Zambezi West campaign manager Wilbur Simuusa says withdrawal of Wynter Kabimba from the Sept 11th by-election campaigns following his dismissal as PF Secretary General and Justice Minister will not affect the ruling party's performance in the forthcoming five by-elections.
Mr. Simuusa says this is because the PF campaign teams have been campaigning very well even before Mr. Kabimba joined the campaigns.
Mr. Simuusa says the campaigns are also being beefed up by Vice President Dr. Guy Scott who has also successfully led a two days campaign trail in Zambezi West to drum up support for PF candidate Christabel Ngimbu.
And Dr. Scott has described as exciting his 2 days campaign trail in Zambezi West which started on Thursday this week.
Dr. Scott says people of Zambezi West are also excited prospect of brining the constituency under the PF Member of Parliament.
Dr. Scott says he does see any reason for disappointment that the people of Zambezi West would vote differently.
He says the chances of the ruling PF in the by-election are good.
QFM's Lazarous Sichula reports from Zambezi West that both the Vice President and Mr. Simuusa were speaking to journalists shortly after the conclusion of the two days campaign.
( Saturday 30th August 2014 )