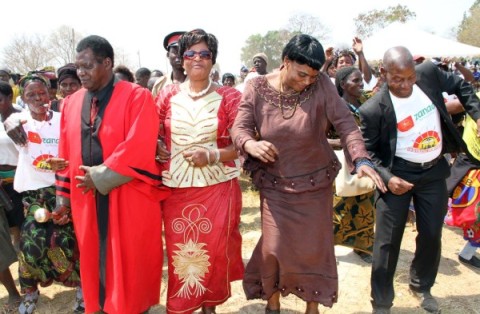 MORE than 300 Police officers will be deployed in Mkushi South for next month's by-elections to ensure non-violent campaigns.
Central Province Police chief Standwell Lungu said in Kabwe yesterday that his officers were on alert to clump down on violent conduct as was experienced during the recently held Mangango by-elections.
Mr Lungu said apart from the uniformed officers to be deployed, several non-uniformed personnel would also be dispatched to beef up operations.
"I can confirm that we are ready to deploy more than 300 officers during the upcoming by-elections and we believe we have enough manpower to handle any situation that may arise but we wish to warn strongly those who wish to cause confusion that we are ready for them," he said.
He was happy that campaigns were proceeding in a peaceful manner so far and urged political parties taking part in the polls to continue with this spirit.
Meanwhile, in separate interviews the three contesting candidates for the September 11, elections are optimistic of emerging victorious Candidates taking part in the by-elections are Patriotic Front (PF) candidate Davis Chisopa, MMD's Sydney Chisanga and Agness Ng'andu of the United Party for National Development (UPND).
Mr Chisopa said he would win the elections because people had seen the ruling party's commitment to provide development around the country.
Ms Ng'andu said since independence the area did not have a female parliamentary candidate and that it was time for her to help spearhead development.
She pledged  to address challenges in accessing water and improve  the road network.
Mr Chisanga said he was aware of the problems the people of Mkushi South faced and would ensure they were addressed adequately.
Times of Zambia