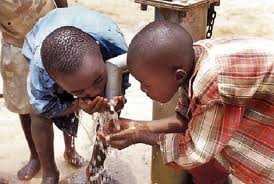 THE Auditor General's report on the Ministry of Local Government and Housing has revealed that out of a provision of K196 million for water sanitation programme support phase one, K47.74 million was not accounted for.
The programme was under the Water Sector Programme Support (WSPS) phase one project and the grant covered the period 2006 to 2010.
The objective of the WSPS was to ensure that Zambia's water resources were effectively developed and efficiently managed to contribute to poverty reduction through increased access to safe water and sanitation and increased food security for low-income rural and urban people.
The audit was undertaken following a request from the Ministry of Local Government and Housing who raised concerns on the prevalence of dry and poor quality boreholes constructed in Western, Southern and Lusaka provinces under the programme.
The audit focused on 13 local authorities in three provinces, namely, Western, Southern and Lusaka.
The districts involved were Kalabo, Kaoma, Lukulu, Mongu, Senanga, Sesheke and Shang'ombo, Itezhi-Tezhi, Kalomo, Namwala, Kafue, Chongwe and Luangwa.
According to the audit report, out of the provision of K196 million, about K47.74 million was contracted out for the drilling and supervision of the boreholes in four lots and Luangwa.
However, audit findings reveal that although the ministry awarded 10 contracts to consultants and contractors costing K47.74 million, no tender documents were availed for audit.
The findings reveal that there was failure to provide procurement documents and in that regard, it was not possible to ascertain whether the provisions of the public procurement Act were adhered to.
Further findings reveal that although the consultants and the ministry certified that a total of 75 boreholes costing K2,953,819 were drilled and installed in lots 1, 2 and 4, and that the entire amount was paid to the contractors, a physical verification revealed that the boreholes were not done.
"The payment of K2,953,819 to the contractors was, therefore, irregular and recoverable," the report says.
The findings also reveal that some boreholes were drilled in ineligible areas that were within 200 metres of the municipal piped system.
Times of Zambia