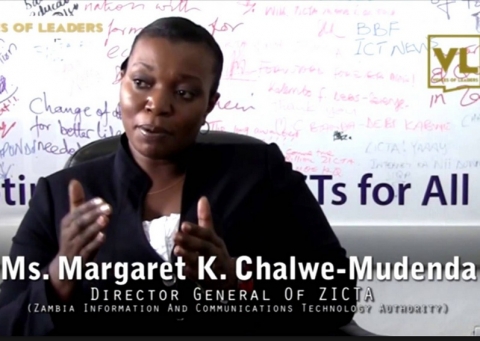 THE Zambia Information and Communications Technology Authority (ZICTA) has dispelled as a myth assertions that it intercepts people's mobile phone calls.
ZICTA head of consumer protection Katwamba Mwansa said the authority does not intercept phone conversations and neither does it hack into emails.
"We have heard these myths going around that ZICTA intercepts people's calls, it's not true. We are the regulatory body for the service providers," Mr Mwansa said.
Mr Mwansa was responding to questions during a ZICTA public forum in Luwingu where he also explained that the authority's future outlook was for all citizens to access Information Communications Technology.
The myth emanated from the recently conducted SIM registration exercise which raised dust among some sections of society but Mr Mwansa explained that it was a well-intended programme.
Mr Mwansa has since warned unscrupulous employees at the three mobile service providers Airtel, MTN and Zamtel who were fond of illegally giving out call records to people settling domestic disputes.
He said the authority would soon start the registration of international mobile equipment (IME) which will help mobile service providers and the police to black list or locate stolen phones.
Mr Mwansa said ZICTA was working towards 100 per cent access for all citizens, protecting consumer rights as well as regulating the sector effectively.
To that effect, ZICTA is constructing computer labs at selected schools countrywide aimed at empowering students with ICT knowledge while also putting up communication towers in all chiefdoms.
"We want to bridge the gap so that if there is 3G network in Lusaka, there should be 3G network in Luwingu and other parts of the country," he said.
A senior citizen Edmond Bwalya caused laughter when he said he was only able to access mobile service network in his maize field but never in the house.
ZICTA type approval engineer Elliot Kabalo said the reason some parts of the same vicinity had no network was because the service providers had not optimised their service to cover all terrains.
Responding to a question by Stephen Mutale on why call centre calls take long, ZICTA consumer protection officer Edgar Mlauzi said service providers are only allowed keeps a subscriber waiting for maximum two minutes.
Mr Mlauzi said subscribers who are kept on hold for more than two minutes must complain to ZICTA using the toll free 7070 complaints line on all networks.