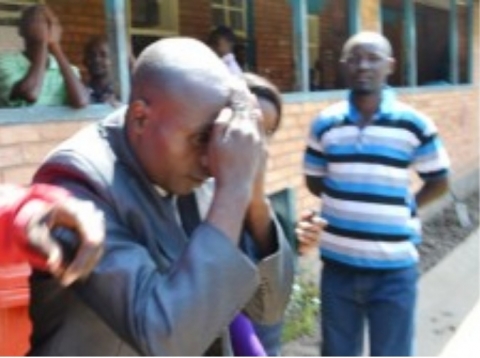 A CLOUD of uncertainty still surrounds the fate of a Pentecostal bishop in Kitwe who allegedly committed suicide after being slapped with sexual charges involving nine girls from his church.
Dominic Nyondo of Holy Fire Christian Ministry Church was on Monday around 23:00 hours believed to have thrown himself in the crocodile-infested Kafue River.
But Copperbelt Commissioner of Police Joyce Kasosa said yesterday it was yet to be established whether Bishop Nyondo had truly committed suicide or had just run away.
Ms Kasosa said this was so because the body of the bishop had not been traced anywhere to serve as testimony that he had really committed suicide.
"We have not found anything yet but we are still investigating to establish whether Bishop Nyondo committed suicide by throwing himself in the river or he just ran away," Ms Kasosa said.
Kitwe City Council spokesperson Dorothy Sampa said the council fire department had not received any report on a person throwing himself in the Kafue River and as such, she had nothing to say.
Times of Zambia