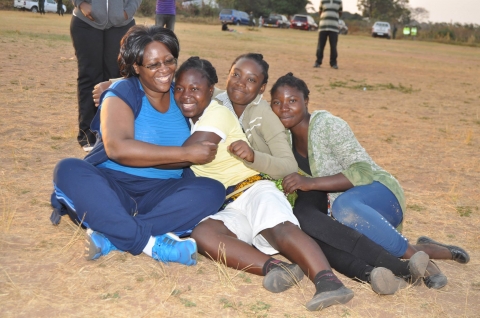 LUSAKA mayor Mulenga Sata has echoed First Lady Christine Kaseba's sentiments regarding escalating levels of teenage pregnancies before they finish high school.
"Teen pregnancies have caused an increase in population growth. We need to moderate population growth," he said
Mr Sata said this in an interview with Lusaka's Hot FM during the official opening of Twin Palm Shopping Mall in Lusaka's Avondale area on Thursday.
"When we were growing up, there was this certain stigma when children get pregnant but nowadays that has gone down," he said
The mayor attributed the pregnancies to behavioural changes and has implored parents to sensitise their children about sex education in an effort to curb the scourge.
Meanwhile, Mr Sata has advised the youth to think outside the box and play key roles in both politics and the economy no matter how small the position may be.
"In 2001, I did not win a parliamentary seat. In 2006 and 2011, I wasn't adopted. I later contested for mayor and didn't see that as a downgrade," he said.
Mr Sata commended youths at the Lusaka City Council such as Mpulungu Ward 33 councillor, Christopher Shakafuswa, who is the son of Katuba member of Parliament, Jonas Shakafuswa.
"Young emerging leaders should be patient, be full of will and should be full of stamina," he said.
Zambia Daily Mail