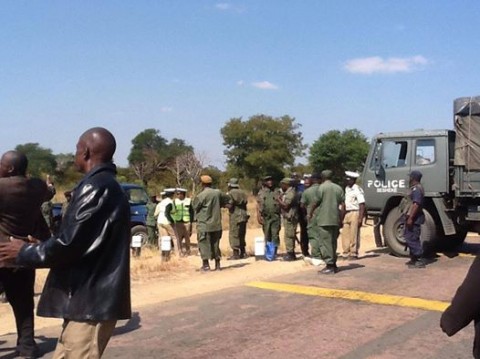 CALM has returned to Mangango Constituency in Western Province after recent clashes among political parties participating in the parliamentary by-election slated for August 19.
Western Province Police Commissioner Kombe Kamukosha said in an interview that no violent incidents and been recorded and no arrests had been made.
 She said camapigns had started normally and urged all political parties to adhere to the electoral code of conduct before and after the by-election.
"The situation in Mangango has stabilised and all political parties are campaigning peacefully. We have recorded no arrest and no form of violence involving political party members has erupted since last
week," Ms Kamukoshi said.
Ms Kamukoshi said the police were on high alert to apprehend anyone found wanting regardless of their political affiliation. She said that such violence if left unchecked could breed civil strife.
"All political parties are now campaigning peacefully, my advice is for all cadres and their leaders to denounce violence at all costs," she said.
She also applauded the Police Service and all the stakeholders who contributed to the peaceful campaign messages and urged them not to relent but to ensure that law breakers were brought to book.
Ms Kamukoshi assured people in Mangango of protection by police officers who had been deployed in the area and advised them to report any form of violence.
"The police will continue to offer protection to all the people in Mangango, what we want is to have free and fair elections in the area, the best is for all to report any form of violence to the police," She said.
Mangango was recently rocked by violence between political parties after accusing each other of various wrong-doing ranging from blocking of bridges and ferrying of cadres from Lusaka to fan violence.
Times of Zambia