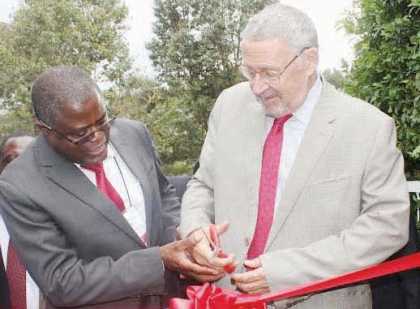 Vice President Guy Scott has expressed regret that the Zambian government has had to surrender back to the European Union unused funds that were meant to help the country implement climate change programmes.He made the disclosure on Wednesday when he officially opened a climate symposium that has drew participants from various stakeholder groups.
He said although the country was in serious need of funds to implement various climate change intervention activities the EU funds had not been used and had to be returned as the implementation period had expired.
He blamed the previous government that was in office three years under the funds were released and said that government had not begun the process on schedule and by the time there was a change of government it was too late to begin implementation.
He did not disclose how much funding the country had received from the EU but said his government is committed to mitigating the negative effects of climate change in the country.