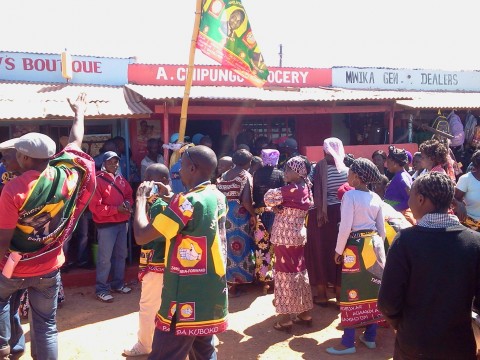 The United Party for National Development (UPND) has accused the Zambia Police of perpetrating most of the violence in Mangango ahead of the 19th August parliamentary by-elections.
UPND Deputy Spokesperson Edwin Lifwekelo in a statement to QFM News claims Police are being directed to harass and intimidate the opposition.
Mr Lifwekelo adds that the reported abuse of government vehicles and resources by District Commissioners and other Civil Servants linked to the Patriotic Front are a source of conflict in the by-elections.
Mr Lifwekelo says the Inspector General of Police has lamentably failed to perform as head of the Police service, asking her to resign her position.
He claims the Police Chief's political allegiance to the ruling party has resulted in violence in Mangango being allegedly perpetrated by the Police who are supposed to protect all citizens in the country.
He wonders how Police will be able to manage elections in Zambezi West, Solwezi central, Vubwi, Kasenengwa and Mkushi South if they cannot contain the violence in Mangango.
Mr Lifwekelo has since urged political parties to exercise restraint and learn to co-exist to preserve peace in the country.
( Tuesday 12th August 2014 )
QFM NEWS