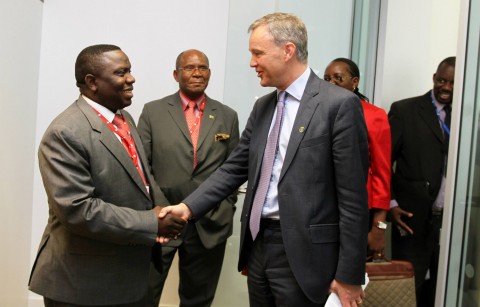 President Michael Sata will not attend the SADC Heads of State Summit in Zimbabwe.
The President has instead delegated Foreign Affairs Minister Harry Kalaba to represent him, in Zimbabwe's Victoria Falls Town.
Mr Kalaba has told ZNBC News in an interview in Lusaka.
And Mr Kalaba says President SATA delegates ministers' to represent him  at various fora way before the assignments are due.
Mr Kalaba says it incorrect for any person to suggest that ministers are delegated impromptly.
Mr Kalaba says decisions on which Minister represents the government are made well ahead of time.
He was reacting to concerns that President Sata is over delegating the Vice President and Ministers to represent him at most major international events.
ZNBC