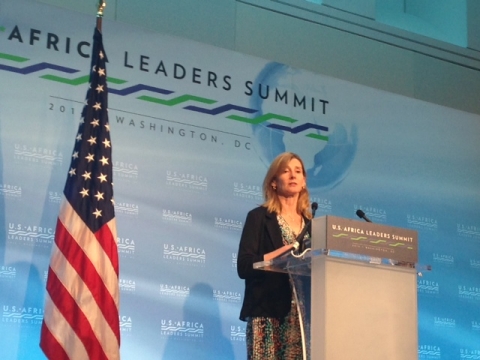 VICE-President Guy Scott is in Washington DC, United States (US) to attend the US-Africa Summit, which started yesterday and ends tomorrow.
Dr Scott arrived at Washington Dulles International Airport at about 04:00 hours Zambian time yesterday.
The Vice-President was received by Zambia's Ambassador to the US Palan Mulonda.
Dr Scott is accompanied by his wife, Charlotte, and some senior Government officials.
Minister of Commerce, Trade and Industry Robert Sichinga, Minister of Foreign Affairs Harry Kalaba and Minister of Health Joseph Kasonde received Dr Scott.
Dr Scott will be among African heads of State and Government expected to attend the US-Africa Summit at the invitation of US President Barack Obama.
The US-Africa Summit, which is being held under the theme: 'Investing In the Next Generation', will allow leaders to consider the decisions and joint actions they intend to take to consolidate Africa's progress as well as to deepen the relationship between the US and Africa.
The summit will offer an opportunity for high-level engagement between the US and African business leaders representing small and large business, who have demonstrated keen interest in expanding their activities in Zambia.
Also on the cards is the scope of challenges and steps that leaders can take to stem sources of illicit flows, including fighting corruption and promoting transparency and accountability.
Over 50 African heads of State and government are expected to attend the summit.
Among them are South Africa's President Jacob Zuma, Tanzanian President Jakaya Kikwete and Kenyan President Uhuru Kenyatta.
Zambia Daily Mail