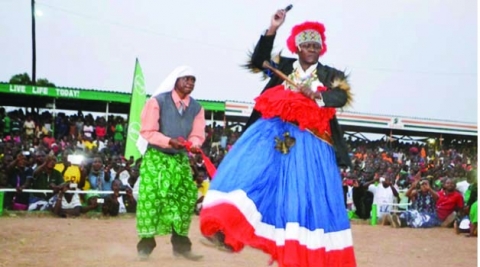 President Michael Sata has directed the Ministry of Chiefs and Traditional Affairs to finalise the identification of sites for construction of chiefs palaces across the country.
Chiefs and Traditional Affairs Deputy Minister Susan Kawandami says the President has directed her office to undertake the exercise to pave the way for initial construction of palaces.
President Sata wants to see initial construction works of Chiefs' Palaces begin as soon as logistical challenges are addressed.
Ms Kawandami said this during the Nkombalyanga traditional ceremony of the Soli people of Chieftainess Shikabeta of Rufunsa District yesterday that government will start with construction of three palaces in each of the 10 provinces.
And Speaking through a representative Agness Kalonga, Chieftainess Shikabeta of the Soli speaking has praised government for taking development to her chiefdom.
ZNBC