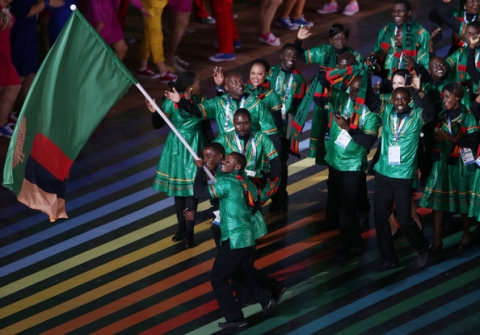 Zambia's quest for medals at the 20th Commonwealth games in Scotland is still in Limbo as the number of Athletes being eliminated continues to rise.
ZNBC's Katwish Bwalya reports that two Squash players Namweene Muchaile and Sharon Chimfwembe were last night eliminated from the singles category while Zambia's only medal hopeful in Judo Mathews Punza was also eliminated after coming close to winning a bronze.
Punza was eliminated in the medal category after failing to out do James Muller of Scotland.
And two other Judokas have also been knocked out after failing to win their opening games.
William Kalunga in the 60Kg category and Abigail in the 48Kg category have been knocked out after losing to their Australian and Mozambican opponents.
Squash players Mwiinga Lengwe and Manda Chilambwe have also been eliminated after losing their opening games in the singles category.
The two will now have to concentrate on the doubles category and hope to do better there.
And Kelvin Ndhlovu maybe be Zambia's hope in Squash after he qualified to the last 16.
Ndhlovu beat his Australian opponent to reach the last 16 of the singles category.
Zambian swimmers would be in action this afternoon while the boxers take to the ring this evening.
ZNBC