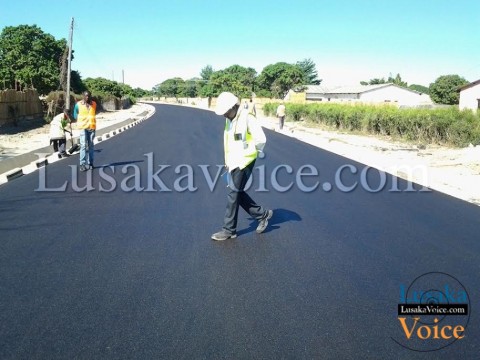 CHILILABOMBWE town clerk Gertrude Chibiliti says the government will spend over K62 million on the construction of 12 kilometres of road in the district.
In an interview, Chibiliti said the Ministry of Local Government and Housing had allocated K62,525,563.01 for the construction of major roads in the border town.
Chibiliti said residents of Chililabombwe, together with the local administration, were gratified with the commitment the central government had shown to upgrade the town by enhancing infrastructure development as was promised.
"We are happy with this seriousness the PF government has shown to develop the roads in Chililabombwe and we want to announce to the public that our town has benefited from the ongoing road projects being undertaken countrywide," She said.
Chibiliti said the government had awarded the contract to China Civil Engineering Construction Corporation to do the facelift of some selected roads.
She said among the roads that would be worked on were Church, Kazembe, Kasumbalesa, Nakatindi, Independence, President, Kawama, Konkola, Lubengele and Bwalya.
Chibiliti further said using Constituency Development Fund, Chililabombwe Municipal Council had graded 198 kilometres of feeder roads to make them passable.
She said the council had also worked on Chimfunshi and Milyashi roads.
The Post Zambia