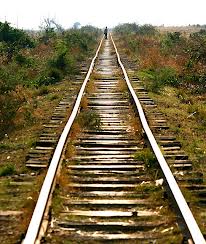 ULULATION and beating of drums yesterday characterised Mulobezi district in Western Province.
The joy emanated from the introduction of a new train by Zambia Railways (ZR) which will be launched next month.
The introduction of the train will help reduce congetion on the existing train and days people travel to and from this district.
The train will also cushion farmers in the area who have been facing difficulties in transporting their animals and farm produce to the market.
"The current train takes two to four days to reach the market and if it experiences a problem, then it will take even longer resulting in some farm inputs being damaged and animals losing weight, meaning farmers will lose out," ZR head corporate affairs manager Benson Ngula said in an interview during Deputy Minister of Transport, Works, Supply and Communications Mwimba Malama's visit to the area yesterday.
Mr Malama is on a familiarisation tour of the operations of ZR.
ZR needs about US$100 million to overhaul the operations at Mulobezi.
"We want to replace the rotten slippers and rails, this will help reduce the hours from 50 to 13 which people travel to Livingstone,'' he said.
So far, new offices, the platform and new waiting rooms have been constructed.
And Mulobezi district commissioner Albetina Mwanamwalye said people in the area have been facing transport difficulties.
The Simungoma-Kaoma road is in a deplorable state, making transportation a challenge especially for farmers and patients.
She said the road becomes impassable during the rainy season, leaving people with the train as the only means of transportation.
Mr Malama said the Simungoma-Kaoma road is on the Link Zambia 8000 project and awaiting funds to upgrade it to bitumen standard.