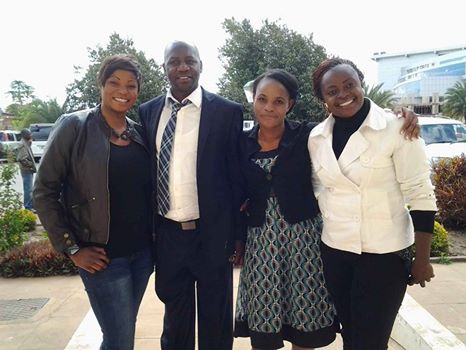 Football Association of Zambia Technical Director, Honour Janza says he is very pleased with the overwhelming response from Zambian coaches wishing to undergo the CAF "C" licence course which kicks 
off tomorrow at Top Gear and Northern Rainbow lodge in Lusaka. Janza says over eighty percent of theose that registered have already arrived in Lusaka,among them are coaches from all the women teams. Lessons will start at nine hours.

" I can confirm that we have women coaches because we are very serious about developing women football in Zambia, so the coaches that went to the World Cup in Costa Rica with the Under Seventeen will also be taking this course" said the 2012 Africa cup winning Technical Director.

The course according to Mr. Janza will also have senior Chipolopolo coach, Patrice Beumelle as one of the Instructors including Power Dynamos coach Tenant Chilumba. Others that will be presenting at this course are Zesco United coach George Lwandamina and Danny Kabwe from Zanaco.

The Football Association of Zambia has targetted to train a total of 80 coaches from all corners of the country.

In a related development, Mr Janza has appealed to all those wishing to under take the CAF "C" in future to first obtain the FAZ "D" licence which is now being conducted from provincial centers.The FAZ "D" licence is a prerequisite for the CAF "C".

"For now we have directed our provincial offices to cordinate the FAZ "D" licencing, so those willing to have this qualification must contact their respective provincial FAZ offices" Janza said.

Mr Janza is an Elite CAF Instructor and was recently in the republic of Tanzania were he had gone to conduct CAF "B" licence courses. Over thirty five Tanzanians benefitted from the said training.

Picture Shows Under seventeen assistant Coach, Kape Saili, Power Dynamos coach,Tenant Chilumba,Green Buffaloes(women) trainer,Beauty Mwamba Mwila and Amanda Queens coach Florence Mwila.