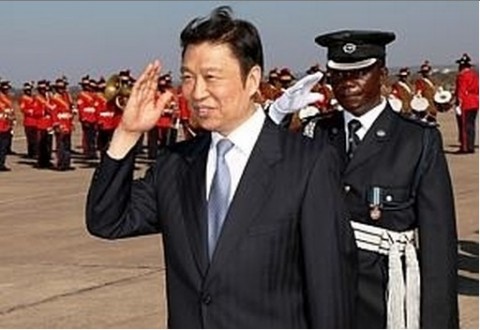 Political activist Dante Saunders has expressed surprise by President Michael Sata's new approach to Chinese investment in Zambia.
On Thursday June 19th this week, when Chinese vice president Li Yuanchao called on him at State House, President Sata observed that Zambia does not know how to say thank you to Chinese government leaders who visit the country in view of China's building of TAZARA railway as well as the other support that China has rendered to Zambia.
But Mr. Saunders has told Qfm news in an interview that he is particularly surprised by President Sata's having a soft spot for China when while in opposition President Sata is on record to have never had a soft spot for Chinese investment as evidenced during his campaigns for the 2011 general elections.
Mr. Saunders says he recalls that while in opposition President Sata believed that people from China were getting more jobs which should have been supposedly been given to Zambians.
He has however observed that any kind of arrangement to create more job opportunities by partnering with other countries such as China is always welcome.
The political activist says it is however important that investors coming to invest in Zambia respect the country's labour laws.
qfm Radio