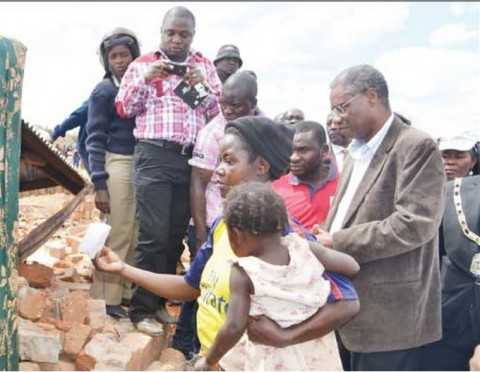 Hope for Human Rights has blamed the local authorities for the continued confusion surrounding the issuance of land in the country.
Commenting on the demolition of houses in Kitwe's Mindolo North by the Council which has left families spending nights in the cold, Hope for Human Rights Executive Director Smart Chanda has told QFM News in an interview that the council is to blame for the sufferings of the over one thousand people due to poor management of land.
Mr. Chanda says it is unfortunate that people are still getting land illegally from political party cadres.
Mr Chanda says people should also understand that the only two institutions mandated to give out land in the country are the Ministry of Lands and the Local Authorities and that land obtained out of these boundaries is illegal.
Speaking in a separate interview, Lusaka based Land Activist, Elijah Kasonso, says it is unfortunate that people after 50 years of independence still believe that cadres have the capacity to allocate land.
Mr. Kasonso notes that one of the contributing factors to people acquiring land illegally is the fact that government at some point usually legalizes illegal settlements.
He says this trend has made more people believe that even if they acquire land illegally, government will still legalize their settlements.
QFM Radio